Best Commercial Shaved Ice Machine Reviews 2022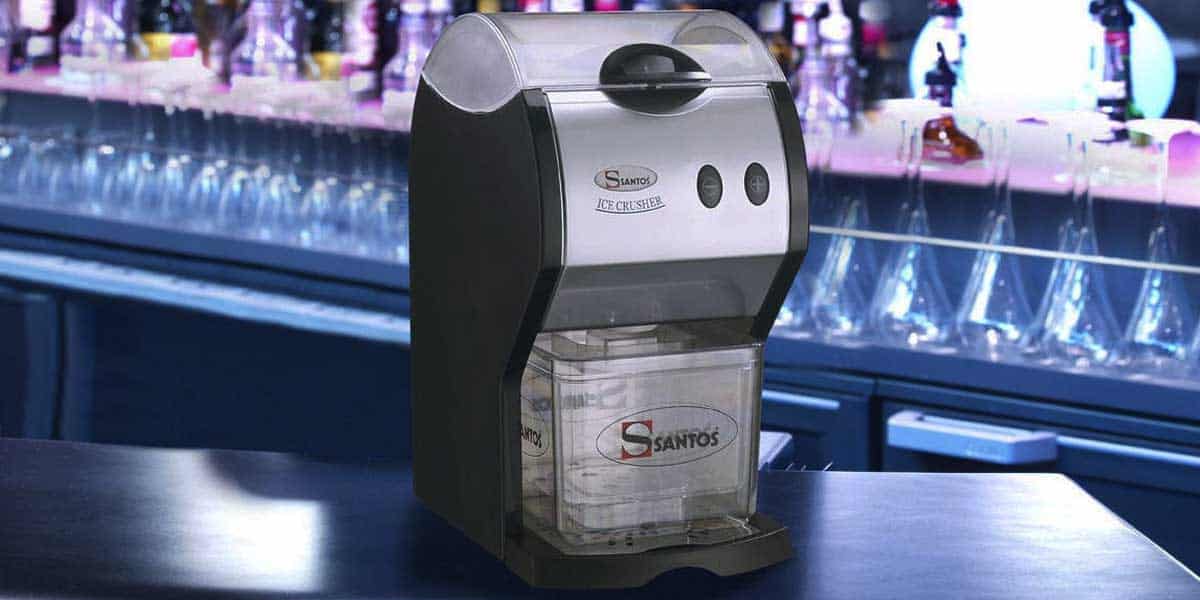 While looking for the best commercial shaved ice machine, you must first acknowledge that these are miles apart from their smaller counterparts that are intended for domestic use. A commercial snow cone machine has a larger ice hopper, more durable blades, higher shaving capacity, generally has a higher power consumption and of course is costlier. If you're considering to invest in one for your business, flicking through some reliable commercial shaved ice machine reviews would help you keep your investment secured for an extended period of time.
We've put together this comprehensive guide after hours of research and one-to-one interaction with commercial snow cone machine owners for their genuine suggestions. All the relevant information that we could gather has been systematically presented in the buying guide section later in the article. Similarly, we have a separate list of chewy sonic-style ice makers too, if that'd be something you're interested in. If you're here only for our top recommendations, here's a list of the 5 best commercial shaved ice machines in 2022.
Commercial Snow Cone Machines – Compared
Product Title
Product Title
1. Paragon Simply-A-Blast Sno Cone Machine
2. VEVOR ETL Approved Commercial Ice Shaver
3. Great Northern Polar Blast Ice Shaver Machine
4. Great Northern Premium Commercial Shaved Ice Machine
5. Little Snowie Premium Commercial Snow Cone Machine
Weight
Weight
50 lbs.
25.4 lbs.
35 lbs.
40 lbs.
11 lbs.
Motor Power
Motor Power
1/3 HP
300W
1/4 HP
1/3 HP
1000W
RPM
Yield/hr
Yield/hr
500 lbs.
396 lbs.
500 lbs.
350 lbs.
180 lbs.
Warranty
Warranty
3 Years
6 Months
3 Years
3 Years
3 Years
5 Best Commercial Shaved Ice Machine
Ideal for commercial applications, this heavy-duty professional shaved ice maker is one tough machine. With sturdy aluminized metal construction and a high-performance motor, the ice shaver handles the busiest of snow making requirements with extreme ease. To give you a rough estimate of the performance standard, the commercial shaved ice machine can produce 500 pounds of snow per hour at peak performance.
Besides sustained impeccable performance, the commercial machine displays a thoughtful build aiding in convenient handling of the machine. The snow container panels are made of clear and durable tempered glass. The base has a removable slanted drain made of food grade plastic that extends to a 36" drain tube at the rear of the container. The drain pipe is included with the purchase alongside the slanted drain and a servicing scoop. Further, the safety switch ensures protection against accidental startups.
Visually somewhat identical to our top pick, the paragon Simply-A-Blast; this one follows similar standards in terms of consistent commercial grade performance. While it's a reliable budget option for commercial applications, it doesn't quite match up to the extraordinary build quality of our top pick. But, as mentioned, the shaved ice machine sure gives you enough value for the price you pay.
Unlike its costlier alternative, this one sports a 34L extra-thick PC storage box. The design lacks a metallic frame if we consider the top pick as a durability standard for this design. Secondly, the motor power is decently rated at 300W having the dual blades rotate at 1450 RPM and giving you a peak output of 440 lbs. of shaved ice per hour. Comparing this to the paragon Simply-A-Blast, the difference is virtually negligible.
A professional snow cone machine should be sturdy, heavy-duty, easy-to-use and high output. The Great Northern Polar Blast checks all these boxes. Boasting a 1420 RPM ¼ HP motor, this unit marginally falls short when compared side-by-side to Paragon's Simply-A-Blast. But considering the price difference, these metrics look very attractive to me! To put these numbers in context, you can expect a peak output of 500 lbs. of shaved ice an hour from this unit. Speaking of the build quality and design, this one matches those of the VEVOR commercial grade snow cone machine. Both feature heavy-duty stainless-steel hoppers and stainless-steel cutting blades.
The plunger attached to the hopper has an ergonomic handle and works with a safety switch. Meaning, the ice shaver machine doesn't start unless the plunger is inside the hopper. Such thoughtful operation mechanism virtually leaves zero chance for accidents. Further, the ice storage box beneath has easy-to-clean, transparent acrylic side panels.
Keeping the quality right at industry-best standards, this premium ice shaver machine costs you a great deal less than the machine from paragon. While a lesser cost does reduce the shaving capacity of the shaved iced machine by a notch; we believe that most people with small businesses could get away with it. As opposed to the humungous 500 lbs./hr capacity of the Paragon Simply-A-Blast, the Great Northern Premium peaks at 350 lbs. of fluffy shaved ice per hour. By calculation, it comes down to a decent 6 pound/minute output.
Coming down to the quality of construction, the exterior of the ice shaver is made from impact resistant ABS grade plastic. This design tweak unlike a full metallic construction contributes significantly towards reducing the cost of the machine. All moving parts including the ones that come in contact with the ice block, are either made with brass or stainless steel. Overall, the machine's build quality is highly durable – in lines with commercial application requisites.
Combining a robust built with commendable portability, the Little Snowie 2 Ice Shaver machine is a rather versatile pick. Meaning, due to its compact size and light weight, it makes a great fit for your kitchen countertop, backyard parties, pool gatherings and tailgates. While the snow cone machine is marketed as a premium option for home use, the ice shaver's strong motor and consistent high yielding performance makes it a good option for snow cone stalls and canteens.
Among other heavy-duty ice shaver machines, Little Snowie is renowned for being the fastest. A commercial grade 1000-watt motor complemented with sturdy 301 grade hardened steel blade primes the shaved ice machine to give out fluffy snow in record 3 seconds! Further, the shaver takes regular ice cubes right out of your freezer and doesn't require special shaped cubes to function.
How to Buy the Best Commercial Shaved Ice Machine
What Makes a Commercial Shaved Ice Machine Different?
Shaved ice is one of the favorite refreshments of most of the people regardless of age and gender, especially during the harsh summer days. Closely resembling flake ice, shaved ice is liked by all that enjoy soft, chewy sonic-style ice. To scrape a big block of ice with a knife is quite a task, therefore, many individuals tend to buy shaved ice machine for their home usage or to serve a few snow cones at home kid's parties. But there is a huge difference in serving just a few cones and serving 100s of them at events or food truck. To create large volumes of shaved ice at one time you would require a commercial snow cone machine which is comparatively costlier.
There are a lot of aspects that make commercial grade shaved ice machine different from all the other regular ice machines manufactured for home-usage. The factors incorporate size, blade quality, shaving capacity, weight, durability and power consumption. They are mostly purchased by food truck owners and another businessman who sell shaved ice cones on a large scale. Therefore, you must analyse your requirements before making an investment.
Factors to Consider While Buying a Commercial Snow Cone Machine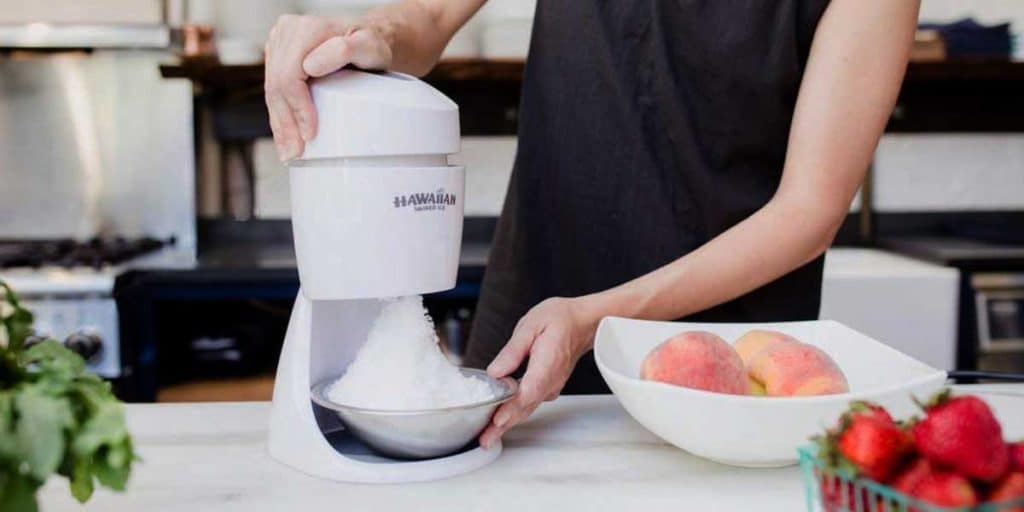 1. Weight and Size
Size and weight are the two requisite aspects that determine the portability of a machine. If you own a restaurant or food stall, then a large and heavy ice shaver machine will be a suitable choice for you. It won't be a problem if you choose a bulky design as you don't have to move it every now and then.
On the contrary, if you own a food truck or engage in various events, then you should consider selecting a small and lightweight machine that features a compact design so that you can move it with ease.
2. Power Consumption
If you want your business to work more conveniently and profitably and your inclinations are towards an energy-saving machine, then look into the amount of power consumed by the machine per hour.
This is the second most vital factor to consider in ice shaving machines, as they devour a great amount of power. On the off chance that you own an ice cream truck or frequently participate in events, at that point you won't have an immediate connection with power sources. Hence, you would require a machine that consumes a lesser amount of energy as it will save expenses and proves to be convenient simultaneously.
3. Ice Shaving Capacity
It is the most crucial factor to consider as it is the only useful purpose you are looking for, so you would definitely want it to work precisely. The shaving capacity determines the amount of shaved ice a machine can produce during one operation. You should choose the one that produces enough volume of shaved ice that can be distributed in one batch of your customers. Whenever you go for a purchase you can either ask the manufacture regarding the shaving capacity of a specific machine or you can simply read the description provided on the box.
4. Motor Power
The power of a motor can make a huge difference in producing large amounts of shaved ice. You should lookout for a heavy-duty powerful motor which consumes less or moderate power. It can produce a large amount of shaved ice in a relatively short time while being an energy saver at the same time. On the other hand, a powerful motor having good HP has the tendency to cut ice cubes into smaller pieces with much ease. So, take a look at the motor power during the purchase and choose the one that meets all the mentioned characteristics.
5. Blade Type
The durability of an ice shaving machine relies upon its blades and the system utilized in the machine to mix or shave the ice. Try to make it conceivable that you buy an ice shaving machine that has stainless steel sharp blades, which help the client to make delicate and cushioned ice within seconds. These sorts of blades are moderately enduring and work quickly to meet your demands. Try not to put resources into an item that has defective blades or normal ones since they won't run over the long haul and disillusion you without a doubt.
6. Warranty
Look out for the shaved ice machine brands that offer elongated warranted periods to their customers. This will help you save money if you get any issues with the machine in the long run. Additionally, search for the manufacturers that offer great service as well. The extended warranty period from the side of the seller gives you the confidence and trust that you are investing your money in something valuable. Considering this particular factor is quite essential as the absence of machine from your food business can affect the profit and status negatively.
Conclusion
Making an absolute choice while acquiring a commercial ice shaving machine can make a tremendous influence on your food business. The selection may seem a daunting task at first unless you concentrate on the above-mentioned factors.
Also, before investing, do online research and search for some authentic commercial shaved ice machine sellers that offer elongated warranty periods along with the best service. Always converge on purchasing the one that satisfies your demands and preferences rather than just falling for the ones that have got modern aesthetics. So, what are you waiting for? Grab the opportunity to make an impactful purchase.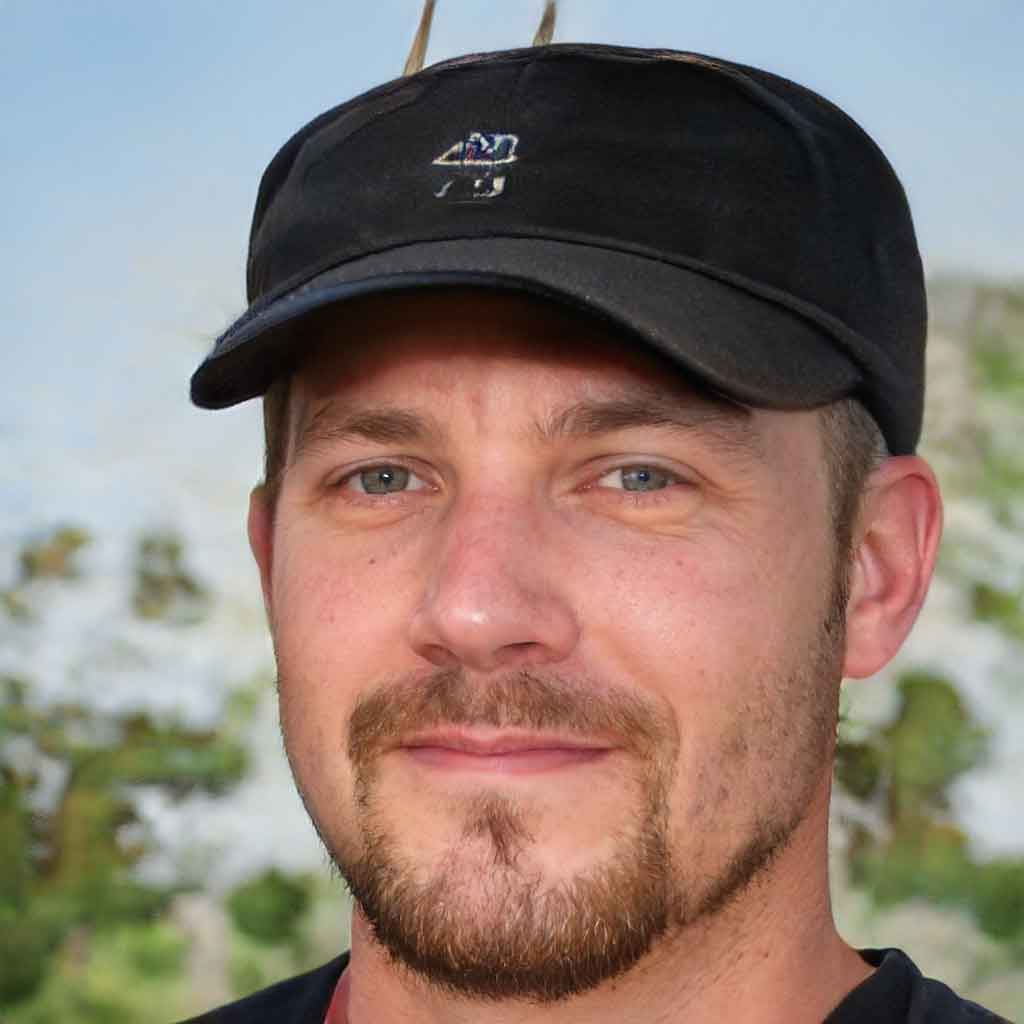 Having worked as a professional bartender for 10 years straight, I've kind of developed this ability to micromanage all factors affecting the strength and feel of my favorite drinks. The type of ice typically has the most to do with it. On PesosKitchenandLounge, I now regularly share my thoughts and knowledge through consistent blogs.