Best Slushie Makers of 2022 | The Best Slushie Machines in Town!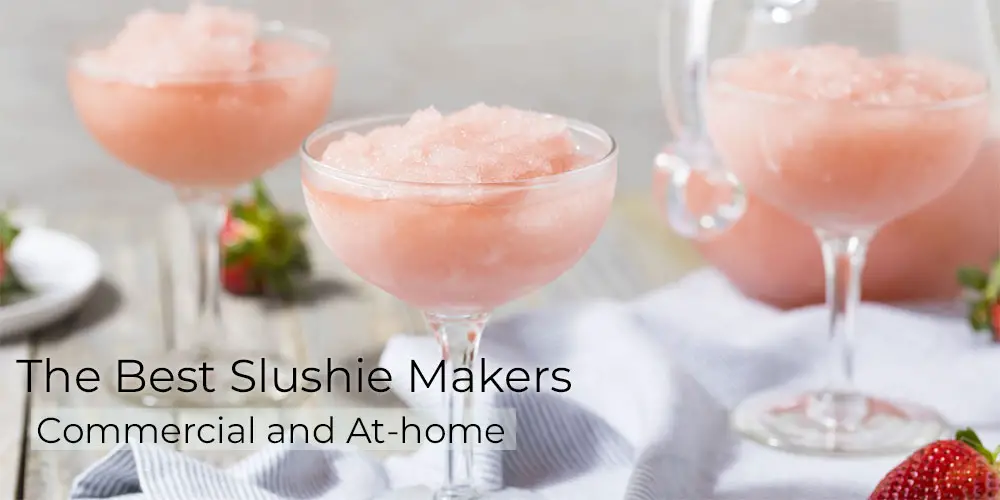 With summer right around the corner, actually even without the summer anywhere near the corner, anytime is a perfect excuse to have a slushie. While the leisure stroll you take to the slushie stall might seem lovely every once in a fortnight, sometimes slushies are needed now. Like, right away.
And for that driving desire to be satisfied, you need a slushie maker placed proudly on the counters of your kitchen. While there's little difference between a frozen slush machine and a shaved ice machine in terms of what they pump out, a slushie maker has an inherent nostalgic feel attached to it. Your regular slushie-maker might hold an industrial graded machine for it, and if you are looking for a summer job and a nice commercial slushie-maker for the task, fear no more, as we've got you covered.
However, if you belong to a household with tiny little humans running amok, or just can't seem to embrace the side of adulthood that requires leaving behind your sweet-tooth, you're in luck, as this article covers slurpee machines for your home as well.
Our Top Picks
Product Title
Product Title
1. BRAVO ITALIA 2 BOWLS SLUSHIE MACHINE
2. VBENLEM 110V Commercial Slushy Machine
3. iscream Genuine ICEE Brand Slushie Maker
4. Nostalgia Classic Frozen Drink Maker
Weight
Weight
99 lbs.
89.8 lbs.
2.5 lbs.
5.5 lbs.
Configuration
Configuration
Double Bowl
Double Bowl
Single Bowl
Single Bowl
Capacity
Capacity
3.2 Gallons
30 L
32 Oz.
32 Oz.
Application
Application
Domestic / Commercial
Commercial
Domestic
Domestic
Warranty
Warranty
1 Year / 2Years on Compressor
1 Year
1 Year
1 Year
Best Slush Machines to Buy in 2022 – Reviews
Best Commercial Slush Machines
If you want to open up a neat little side business during this summer, the BRAVO Italia is the perfect candidate. BRAVO DRINK is an Italian Manufacturer of beverage equipment since 1999 Exporting in over 80 countries and supplying companies like Bacardi USA Inc.
The selling feature behind this sleek and minimalistic piece of machine is the fact that you don't need to add in the crushed ice. Thanks to the refrigerator unit pre-installed inside the machine, it is capable of doing that all by itself.
This machine is capable of producing up to a hundred cups of slushie with every reload. With less than two hours needed for the slushies to get ready, the BRAVI Italia is a fan-favorite.
Voted as one of the best slushie-makers of recent times, the VBENLEM 110V Commercial Slushy Machine stands up to its hype.
The VBENLEM 110V is known as a professional-grade slushie-machine due to its large capacity and easy mechanics. The slushie-maker is trustworthy and sure to not let you down in the middle of a summer blaze.
The multiple flavor availability of this slushie-maker allows the individual a larger range of products that can be served as potential products.
Despite its capacity for heavy-duty, the slushie-maker is compact in size, therefore making it perfect for a quick job. You don't need much space or experience to handle this machine.
The Rocita Double Tank slushie-maker is known for its unfailing ability to deliver. And efficiency as well.
A well-known and loved slushie-maker, the Rocita Double Tank Commercial Slushy Machine is popular due to its large capacity offered to its customers and the virtually leak-proof seal that the company offers to this frozen slush machine.
Moreover, this machine can hold a large amount of slushies or frozen drinks. The 304 stainless steel usage helps in providing excellent resistance to corrosion and rust.
Furthermore, this slushie maker comes with a powerful compressor and a clean spiral. This helps this frozen drink machine to quickly cool down, save electricity and make low noise with all copper coil compressors.
The Happybuy slushie-maker is indeed a happy buy, sorry, it was right there. With three different containers that allow the possibility of three yummy different flavors of slushie, this is the machine you need to purchase if you are serious about the business.
Some of the selling features found in this machine is the high-performance it offers. It is also fitted with a second compressor that boasts low-pressure consumption. It has drip trays that are removable and easy to clean.
The slushie-maker has a unique double-sided refrigerator which works at a much faster rate than the refrigerators in other regular slushie machines.
The simple and elegant design of this machine doesn't hurt either.
Best Slurpee Machines for Home
One of the most colorful slushie-makers out in the market, the iscream ICEE slushie maker is every bit as fun as it sounds.
With a simple and super efficient working system, this slushie-maker must be a sure-have in every one of our houses. Especially if you have children, like slushies, colorful objects, or any other reason you can find to get your hands on this machine.
All you need is just water, ice and your favorite flavoring syrup. Wait some time and you will have your favorite frozen drink ready to slurp in minutes!
The only instruction given is to pre-chill the inner canister and follow the step by step directions included with the machine.
Each batch makes one quart, or four 8 oz. servings of slushie.
With a name like Nostalgia, is it a surprise that it is on our pick for one of the best home slushie-makers? Nostalgia is known for making stellar retro slushies.
Called proudly as the ultimate summer accessory, Nostalgia is a walk in the park in terms of its handling requirements. This is minimalistic piece of machine that does its job almost flawlessly.
With a gleaming red exterior, the slushie-maker is portable and highly cost efficient. This slushie-maker is capable of producing up to 32 ounces of drinks at any given point of time.
The Nostalgia slushie-maker has an easy-flow spout. It also consists of an easy to clean build as it can be detached from the base and has a separable cool drip tray with a cup.
Nostalgia's brain freezer requires lots of ice cubes and salt to freeze sugary drinks and juices.
Does this name sound familiar? It should, as this is the second BRAVO product to have made the list. Bravo BRAVO! Am working on it, guys.
Be it, a commercial grade product or a quaint household slushie-maker, BRAVO has got it all. If you are going to be owning a slushie-maker at your house, then you need that slushie fast.
And BRAVO honors this demand, by getting you that cup of slushie in a matter of minutes. The BRAVO slushie-maker has been excelling at manufacturing slushie machines and other frozen drink dispensers since 1999.
This is a single bowl slush machine capable of holding up to 3.2 gallons of slush, making it perfect to throw a pool party.
The TECSPACE At-home Margarita and Slushie Maker is a budding slushie-maker that is increasingly getting noticed for its quality work.
This slushie-maker is made of superior food grade 304 stainless steel, and offers a high pressure resistance. The TECSPACE At-home Margarita and Slush Maker is easy to clean.
It adopts a minimalistic approach in terms of looks, and offers an elegant and understated presence. It would be a lovely addition to any modern kitchen.
The tank of the slushy machine adopts durable food grade transparent PC material(polycarbonate). It also possesses features of anti-corrosion,high/low temperature resistance,toughness,no toxicity, and excellent flexibility.
The operation of the frozen drink machine is simply completed by touch buttons. How quaint is that!
Conclusion
Let's finish it with a circle approach. You don't need an excuse to have a slushie or a nice glass of margarita. However, you need a sweet slushie-maker to get that done. Sure nugget ice makers can save you from the scorch of summer, a slurpee maker does that while you have a smile on your face as your cup fills. There's just something about slush drinks that you can't put in to words.
And with the number of products being introduced in the market each day, it is difficult to find the good out from the bad.
However, we've done the scouring work for you and come up with a list of slushie-makers that are suited for commercial and personal use.
We've picked some of the best slushie-makers available in the market. The pros, cons, features, and links to the same have been provided.
Happy summer! Or just, happy anything, really.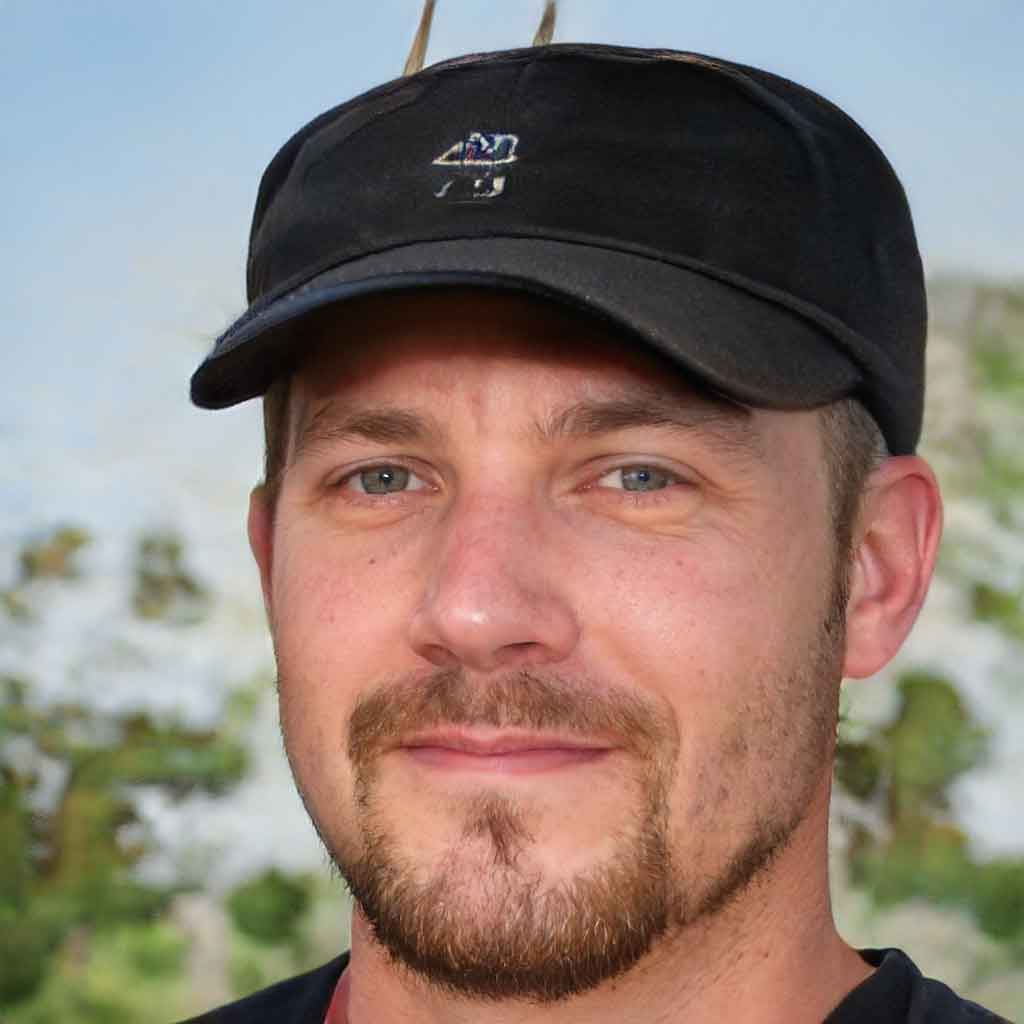 Having worked as a professional bartender for 10 years straight, I've kind of developed this ability to micromanage all factors affecting the strength and feel of my favorite drinks. The type of ice typically has the most to do with it. On PesosKitchenandLounge, I now regularly share my thoughts and knowledge through consistent blogs.