Euhomy Ice Maker Troubleshooting | Fix Euhomy Ice Maker Not Making Ice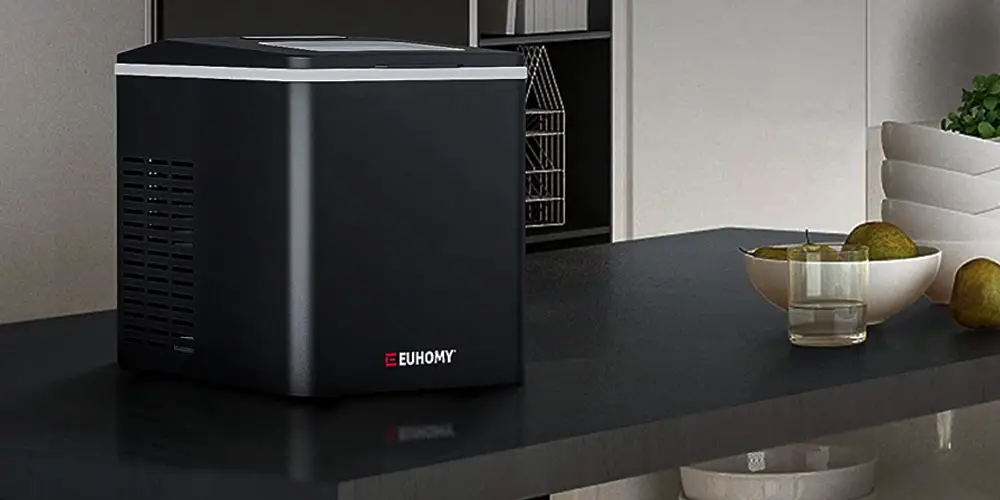 Ice makers come in different shapes and sizes. While some are portable, some are heavy yet equipped with multiple functions to make your job easier. Euhomy ice makers are more often than not, bullet style ice makers with some recent models classifying as crunchy/nugget ice makers.
Euhomy is well known for delivering countertop and portable ice makers that come in handy for any occasion. However, the product has had its fair share of problems. Several users who have got their hands on the euhomy ice maker have complained about their euhomy ice maker not making ice. If you too are suffering from this problem, then this article is for you.
If you, too have reported your euhomy ice maker not making ice, then we have laid down this quick troubleshooting guide to help you fix the problem.
Our top Ice Maker Picks – Compared
About Euhomy Ice Makers: A Brief Overview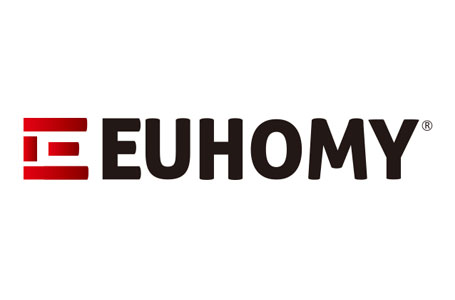 As we mentioned earlier, you will be surprised at the number of manufacturers there are when you set out to buy an ice maker. One such popular name is Euhomy.
Over the years, the company has been known for delivering some of the best countertops and portable ice makers. This ice maker features a total storage capacity of up to 2.2 lbs and is known for a daily ice output of up to 40 lbs. So, this is the perfect companion to have, especially if there is a minibar present in your home.
Weighing at just 25 pounds, Euhomy ice makers are completely portable. Right from your house's kitchen to a party in the garden, you can move this ice maker anytime, anywhere effortlessly. One of the key benefits of this machine is that it comes with a self-cleaning mechanism, meaning you needn't go through the trouble of cleaning this machine after every use. You can check our detailed guide to know about how to clean portable ice maker.
Steps to Reset Your Euhomy Ice Maker
Although Euhomy is a well-known and trusted brand within the appliance industry among other giants like Tramontina and Igloo, it also has some issues. One of the most commonly reported issues is the euhomy ice maker not making ice. Therefore, your best bet here will be to reset the machine altogether and start afresh.
To reset your euhomy ice maker, trace the given steps
Unplug the ice maker from the primary power socket
Drain the water from the reservoir tank completely
Open the ice maker lid
Completely empty the ice maker basket
Use a soft cloth to clean the metal tubes present within the machine
Once done, close the lid.
Plug in the ice maker back into the water socket
Turn on the machine
Press and hold the power button of your Euhomy Ice Maker for at least 20 seconds
Let the machine rest for another 30 minutes
Turn on the machine to check if the issue is dealt with
Tracing the above-given steps will reset your ice maker and is likely to resolve the issue. However, if you still find your euhomy ice maker not making ice, you can opt to implement the below-mentioned troubleshooting tips.
Euhomy Ice Maker Troubleshooting
Right from your home ice maker not making ice to the ice being stuck within the machine, we have laid down some easy troubleshooting tips to tackle this issue. With these troubleshooting tips at your hand, you needn't go through the hassle of calling in a technician every time your machine runs into a problem.
1. Euhomy Ice Maker Not Turning ON
This is one of the commonly reported scenarios. If your Euhomy ice maker won't turn ON, then you ought to check for the following things
Faulty Power Socket
No Power Supply To the Ice Maker
Check to see if you have accidentally switched off the ice maker
Damage to the ice maker's power cord
So, the best way to fix your Euhomy Ice Maker Not turning On is to firstly check for the above causes. If your machine doesn't work despite the switch being turned on, then you can attach your mobile charger to the socket to verify if the socket is working or not. Next, check for damages to the chord. If you find the power cord damaged, it is probably the reason why there is not enough power supply reaching the ice maker. Replace the cord at once
2. Euhomy Ice Maker Not Making Ice
If your machine doesn't do the one job you purchased it for, that can be frustrating. But if you find your Ice Machine Not Making ice, check to see if
The maker bin is full
The water reservoir is empty
Waterline to the ice maker is clogged
There is any damage to the sensor
If the bin is full, simply transfer the ice from the bin into your freezer. Next, fill in the water reservoir if it's empty. If the water line is clogged, you can easily clean it using lemon and vinegar. Any damage or issues to the sensor will need you to get it checked it by a technician.
3. Euhomy Ice Maker Not Ejecting Ice
The majority of the time, you will be able to hear the process of ice formation taking within the machine. However, when you take the bin out, you find it empty. If your ice maker stops ejecting ice, it could be because of a reserved refrigeration cycle. To tackle this issue, you will need to clean the tubes present within the machine with lemon water and vinegar. This will remove the corrosion (if any) and take care of the problem.
Additional Tips to Maintain Euhomy Ice Maker in Good Working Condition
If you want to save yourself from the hassle of going through all fixes to tackle issues within your Euhomy ice Maker, you will need to follow these additional tips to maintain your euhomy ice maker and keep it in a good working condition.
Subject your ice machine to routine inspection. This way, you can keep track of slime, mold, debris, or corrosion occurring within the machine. If you notice any of this, you can use a towel dipped in sanitizer to wipe the slime, whereas lemon water and vinegar will easily wipe off the corrosion.
Use a flashlight to investigate the dim areas of your ice machine. This way, you can keep track of any developments around the ice chute.
Increase your cleaning frequency, and don't wait until you start seeing sights of slime, mold, or corrosion appearing on your machine. This will ensure your ice maker keeps making clear ice if a clear ice maker is what you own.
Keep replacing the water in the reservoir at periodic intervals.
Change the filter from time to time to ensure that your machine only delivers quality ice.
Deal with clogs the minute they appear
Ensure that your ice machine has proper ventilation around it to function
Read my Other Troubleshooting Guides here:
The Bottom Line
As we mentioned, having a few troubleshooting tips at hand saves you from the hassle of calling in a technician every time you run into trouble. We hope our article was helpful enough to take care of your problems. Feel free to let us know your feedback in the comments section below!